Donor Advised Funds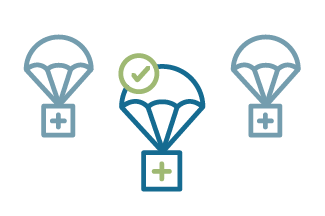 MAKE A DONATION – GROW THE BALANCE – SUPPORT VVMF
It's incredibly easy to make a gift to the association through a donor advised fund (DAF). If you have an account with Fidelity Charitable, Schwab Charitable, BNY Mellon, access the DAF Direct widget below to make a gift conveniently from your account. All you need to do is select your account and the gift amount.
We appreciate your generosity and thank you for your support!
If you have questions about DAF gifts to the Vietnam Veterans Memorial Fund, please contact Luz Lovins, Director of Development at [email protected] or by phone at 202-330-4951.
About Donor Advised Funds (DAF)
A donor advised fund is a charitable giving program managed by a nonprofit institution—known as a sponsoring organization—and created for the purpose of managing charitable gifts on behalf of donors.
What Are the Advantages of a Donor Advised Fund?
Your gifts to your donor advised fund entitle you to an immediate income tax deduction at the time of contribution.
You avoid capital gains tax on appreciated assets you place in your donor advised fund.
Your fund's investment gains accumulate tax free.
Funds are distributed to VVMF in your name and immediately put to use to providing essential support to our programs.