The Three Serviceman Statue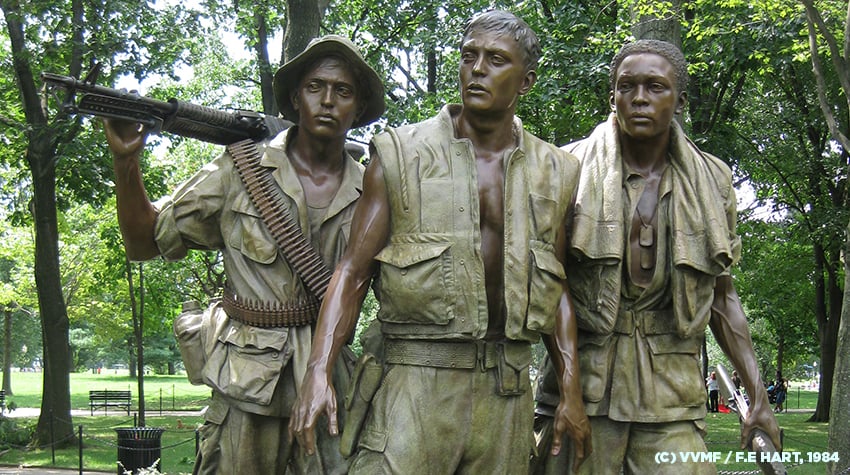 Please fill out the form below to submit your request to use the Three Servicemen Statue / Three Soldiers Statue image (referred to as "the Statue").  Please note the following:
1. The copyright for the statue is a jointly held copyright between the Vietnam Veterans Memorial Fund and the Estate of Frederick Hart.  Permission to use must be given by both parties for use.
2.  No replicas or duplicates of the Statue will be authorized to any party.  
3.  All approved use of the Statue must include the copyright (C) VVMF / F.E. Hart, 1984.
4.  If the Statue is to be used as part of an item that is "sold", it will be subject to royalty compensation.