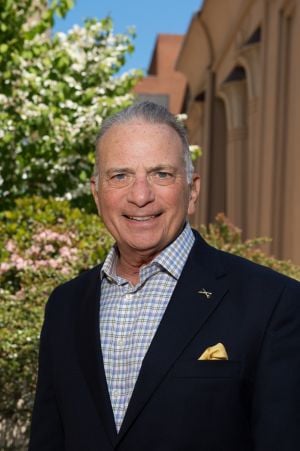 Dr. Kushner was born in Honolulu, Hawaii in June, 1941; his father was serving with the Army Air Corps. He was six months old when Pearl Harbor, just next door to his family's home at Hickam Air Field, was bombed by the Japanese on December 7, 1941.
Dr. Kushner entered the Army while a medical student in 1965. He served his internship at at Tripler Army Medical Center, the hospital of his birth, in Honolulu in 1966-1967, and received aviation medical training at Fort Rucker, Alabama and Pensacola, Florida before deploying to Vietnam in August, 1967 as an Army Flight Surgeon.
He was a military flight surgeon from 1967 to 1977 and has served as visiting surgeon on medical missions all over the world including Peru, India, African, Turkey, Haiti and the Dominican Republic.
His military experience includes active duty in the United States Army from 1965 to 1977, and duty as an Army reserve officer from 1977 to 1986 when he retired with the rank of Colonel.
Dr. Kushner's military awards include the Silver Star, the Soldiers' Medal, the Bronze Star, the Air Medal, 3rd award, the Purple Heart, 3rd award, the Army Commendation Medal, and other awards and badges including the Combat Medic Badge and the Senior Flight Surgeon's Badge.
In 1973, he was named Military Flight Surgeon of the year and in 1990, by order of the Secretary of the Army, he was made a permanent "Distinguished Member of the 9th Cavalry Regiment." He was inducted into the Army Aviation Hall of Fame in April 2001.
Dr. Kushner served with the 1st Squadron, 9th US Cavalry, 1st Air Cavalry Division in Vietnam. He was captured on 2 December, 1967 west of Tam Ky, South Vietnam, and released to American Control in Hanoi on 16 March, 1973.
Stories
Life as a POW
Hal Kushner enrolled in the US Army while a medical student at the Medical College of Virginia in 1965. In August of 1967 he deployed to Vietnam as an Army Flight Surgeon. Not four months later during a dark and rainy evening Kushner was aboard a helicopter that crashed in to the side of a mountain in South Vietnam, leaving only himself, the copilot, and the crew chief as survivors. The next day the crew chief walked down to find help while Kushner and the wounded copilot did as the men had been instructed and stayed with the downed aircraft hoping that rescue would come soon. Then the copilot died and the crew chief did not return, having been shot just ten miles away. Kushner realized that he would soon need food if he were to survive. Upon crashing Kushner had received a broken arm, collar bone, and multiple wounds from an M-60 that fired while the aircraft was engulfed, yet he managed to belt strap his arm to his side and walk down the mountain in search for help. Kushner was quickly picked up by enemy soldiers and although he showed them his Geneva Convention card declaring himself a noncombatant they pulled him away shouting, "POW, POW, criminal".
Kushner spent the next few years in the jungles of South Vietnam, surviving with other POW's on spoiled rice and incredibly desolate conditions. In 1971 Kushner and the other men in his jungle prison were moved 560 miles over 57 days to the POW camp called the Hanoi Hilton where he remained until March of 1973. When released Kushner returned home to his wife and children and remained in the Army until 1986 when he retired at the rank of colonel.
HEAR HAL'S STORY
"Memorial Day for me – is a time of somber reflection and profound gratitude," Dr. Kushner said as he gave Keynote remarks during his Memorial Day speech at The Wall in 2018.
He goes on to say that the Vietnam War was a terribly divisive conflict in that it was unique in that many Americans who were against the war, put the blame on the military. He goes on to say that "the military's mission is to execute policy, not to make it. And soldiers don't get to choose their wars."
Kushner spent 5 ½ years as a prisoner of war and saw unspeakable suffering. He served with many soldiers in a POW camp, some of whom died in his arms. Their names are inscribed on The Wall.
"My name should be on Panel 31 East," he added.
He comes here to honor these fallen heroes and thinks of those who suffered and died. He talks about how much he owes his country and fellow prisoners. He looks at wonder and gratitude at the names inscribed on The Wall and he realizes the miracle that his name is not there.
Kushner ends his speech by quoting former President Ronald Reagan: "They gave up two lives for their country. The one they were living and the one they would have lived…And all we can do is remember. Remember and be grateful."
Watch Hal's Memorial Day Speech
Hal Kushner spent 5 ½ years as a prisoner of war. During the Vietnam War, POW/MIA bracelets were created and distributed to bring awareness to those service members whose remains were unaccounted for. Hal Kushner's POW/MIA bracelet is currently a part of The Wall That Heals mobile exhibit.
Watch a video about POW/MIA bracelets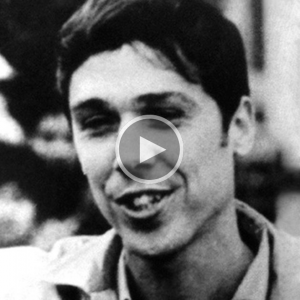 David Harker was born in Lynchburg Virginia in December of 1945. He was drafted into the US Army and deployed for Vietnam in November of 1967. Harker was captured with three other Americans during an ambush near Quang Tin Province in January of 1968. He survived a stab wound from a bayonet to his side. For the next three years Harker was held in the jungles of South Vietnam. Harker and other prisoners were held in jungle camps with deplorable conditions and no access to clean food, water or adequate health care. Harker remembers watching many other POW's die in the camp and suffered himself from a debilitating skin condition. Harker also recalls sharpened bamboo lining the perimeter of the camps threatening a painful death to anyone who might try and escape. In 1973 after 1,884 days in captivity David Harker was released. He left the Army after that and enrolled back in school, graduating and serving for 30 years on the Virginia Parole Board.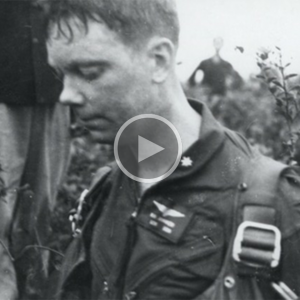 Born in 1933 in New Castle, Pennsylvania Robert Shumaker (Bob) graduated from the US Naval Academy in 1956, and went on to marry Lorraine Shaw in 1963. In 1965, while flying an F8 Crusader, Shumaker became the second airman to be shot out of the sky over North Vietnam, his parachute barely opening before hitting the ground. He was picked up and brought to the Hoa Lo Hilton, the prison he would later humorously dub, The Hanoi Hilton. Shumaker endured a broken back from his parachute fall, but was denied medical treatment. Eventually the painful injury healed on its own, but for six months Shumaker struggled to walk and remained in excruciating pain.
During his eight years in captivity Shumaker helped coin the nickname the Hanoi Hilton, was involved in the creation of the Tap Code, an elaborate system created to allow US POW's communicate through their cells and in person without their captors becoming aware, and was part of a group remembered as the Alcatraz Gang. The Alcatraz Gang-separated from the regular prison population at the Hanoi Hilton this group of Navy and Airforce officers- were thought to be extremely resilient and defiant in the face of their NVA captors. They were placed in solitary confinement and endured extra rounds of torture based on rank and age. Upon homecoming in 1973 Shumaker Shumaker attended US Naval Post Graduate School, receiving a PhD in Electrical Engineering and retiring in 1988 from the Pentagon at the rank of Rear Admiral.
Stories
Everett Alvarez
On August 5, 1964, Everett Alvarez was flying over North Vietnam when his plane was shot down and he became the first aviator POW of the Vietnam War.  Alvarez was captured and taken to Hao Lo prison. From that day until the final release of POWs in March of 1973, service members were shot down, captured, and taken prisoner by North Vietnamese forces.
HEAR EVERETT'S STORY