To commemorate the 40th Anniversary of the Vietnam Veterans Memorial, VVMF will pay tribute to all of the names engraved on The Wall with two special recognitions.
Daily Virtual Name Readings – Beginning November 7, 2021 VVMF will be running a daily virtual name reading to honor the individuals on The Wall whose casualty date falls on that date.   These daily readings will run on our Facebook page, our YouTube channel, and our website vvmf.org/rotn beginning November 7th, 2021 and will run until November 6, 2022.
The Reading of the Names –  Every 5th anniversary of the Memorial, VVMF hosts an in-person event where every single name on the Vietnam Veterans Memorial is read in order of which it appears on The Wall.  As part of the 40th anniversary commemoration the in-person Reading of the Names ceremony will take place in Washington, D.C. at the Vietnam Veterans Memorial and begins on November 7, 2022 at 3 p.m. EST.  Thousands of volunteers will come to DC to take part in this special event that will end at midnight on November 10, 2022.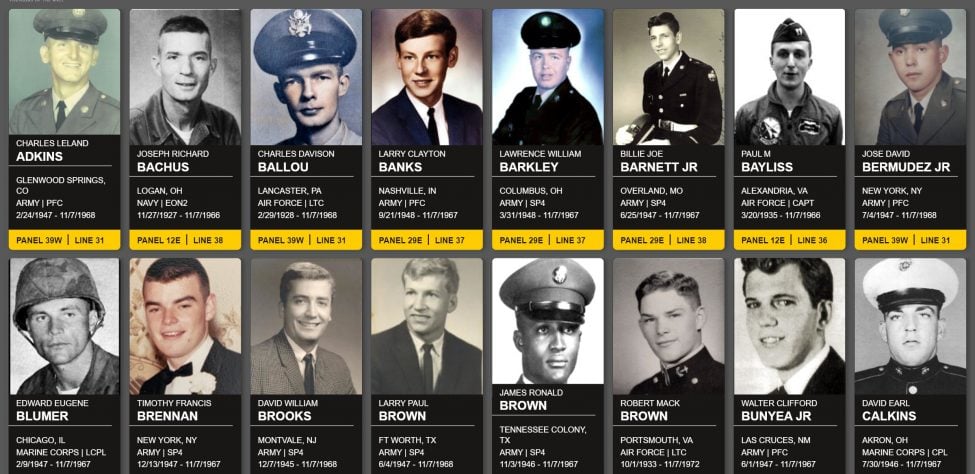 The above video player is a playlist showcasing the Daily Virtual Reading of the Names videos that will premiere every day at 3:00 p.m. EST. Click the playlist button (pictured below) in the top right corner of the video player to display a list of videos currently available. This list will update each day.
Starting on November 7, 2021 VVMF will release a daily virtual Reading of the Names.  Every day at 3:00 p.m. EST, VVMF will play a daily reading of all the individuals who died upon that day in alphabetical order.